Important Messages
Pope's Message
At the outset, I wish Little flower church in Navi Mumbai my fervent good wishes for peace, together with a heartfelt message of hope to men and women throughout the world. I do so by offering for our common reflection one important theme.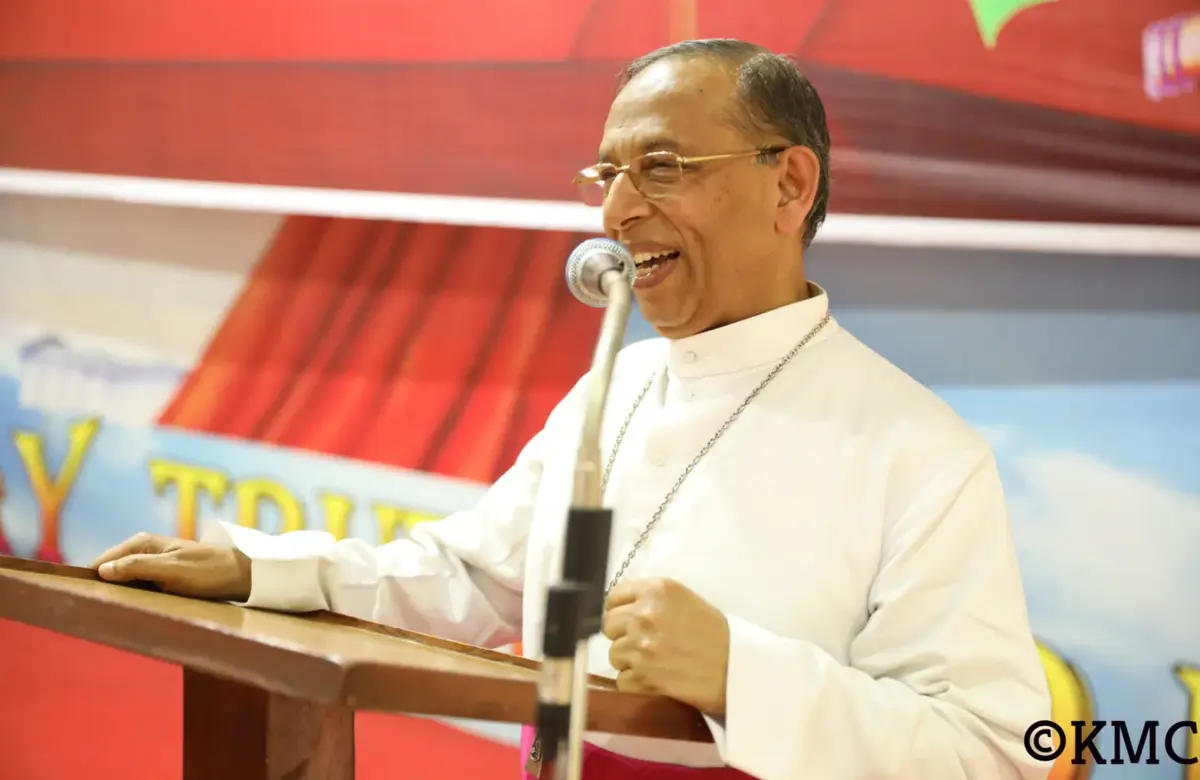 Bishop's Message
The Internet is the latest and in many respects most powerful in a line of media. It has a number of striking features. It is instantaneous, immediate, worldwide, decentralized, interactive, endlessly expandable in contents and outreach, flexible and adaptable to a remarkable degree
Vicar's Message
Little Flower Church is unique in its own way, be it the coming together of parishioners in the name of God or the help and support they offer to the church and the fellow parishioners. There is an air of love, togetherness and brotherhood in all the activities of the church.
Weekly Announcements
Church Announcements 5th June 2023
Altar Decorations & Readings
This Week – St. Joseph unit
Next Week – St. Jude unit
House Blessings
5th Monday - Holy Family Unit
Koinonia 2023 Camp for HSC Students at ARC Panvel on 16th, 17th & 18th June. Please register for the same by using the link given in the poster shared in our parish WhatsApp group.
Admission forms for Catechism will be available in Catechism office from 04th
June 08th, 09th and 10th Camp for Parish Catechism students from std 2-12. Timings 10 am-04 pm.
Catechism classes will commence from 11th June after 9.00 am Mass. On that day there will be facility for Ezhuthiniruthu.
Navi Mumbai Forane Pithruvedi Reps meeting is scheduled on Sunday i.e; (04- 06-23) today 3.00 pm at Vashi St. Thomas Church.
Jesus Youth Mumbai is organizing its Annual Retreat in English called Fire 2023 from June 15th Thursday 4.00 pm to 18th Sunday 5.00 pm at Thabor Bhavan, Kalyan West. Registration fee Rs. 500/- For registration use the QR Code given in the posture that is shared in the parish whatsapp group.
Today Fr. Jacob leaves to Kerala return by June 17th Saturday.
Coconut and Cashew Nut will be made available for those who have booked for it after 7.30 am mass as well as after 9.00 am mass.
Mass Timings
Sunday

07:30 AM Malayalam Mass

09:00 AM Malayalam Mass

09:00 AM English Mass (On every 4th Sunday)

06:00 PM Malayalam Mass
Monday To Friday

06:45 AM Malayalam Mass

06:30 PM Malayalam Mass

Tuesday no evening mass
Saturday

06:45 AM Malayalam Mass

06:30 PM Malayalam Mass
Novena, Adoration & Healing Services
Wednesday

06:30 PM Malayalam Mass, Novena of Our Lady of Perpetual Succour
Thursday

06:30 PM Malayalam Mass, Novena of St. Little Flower, Adoration & Healing Service
Friday

06:30 PM Every 1st Friday Mass, Adoration & Healing Service